Abdullah Reminds us that:
Somewhere in the world, an orphan like him searched the garbage dumb or clothes and shoes to wear. You can help CLOTHE them.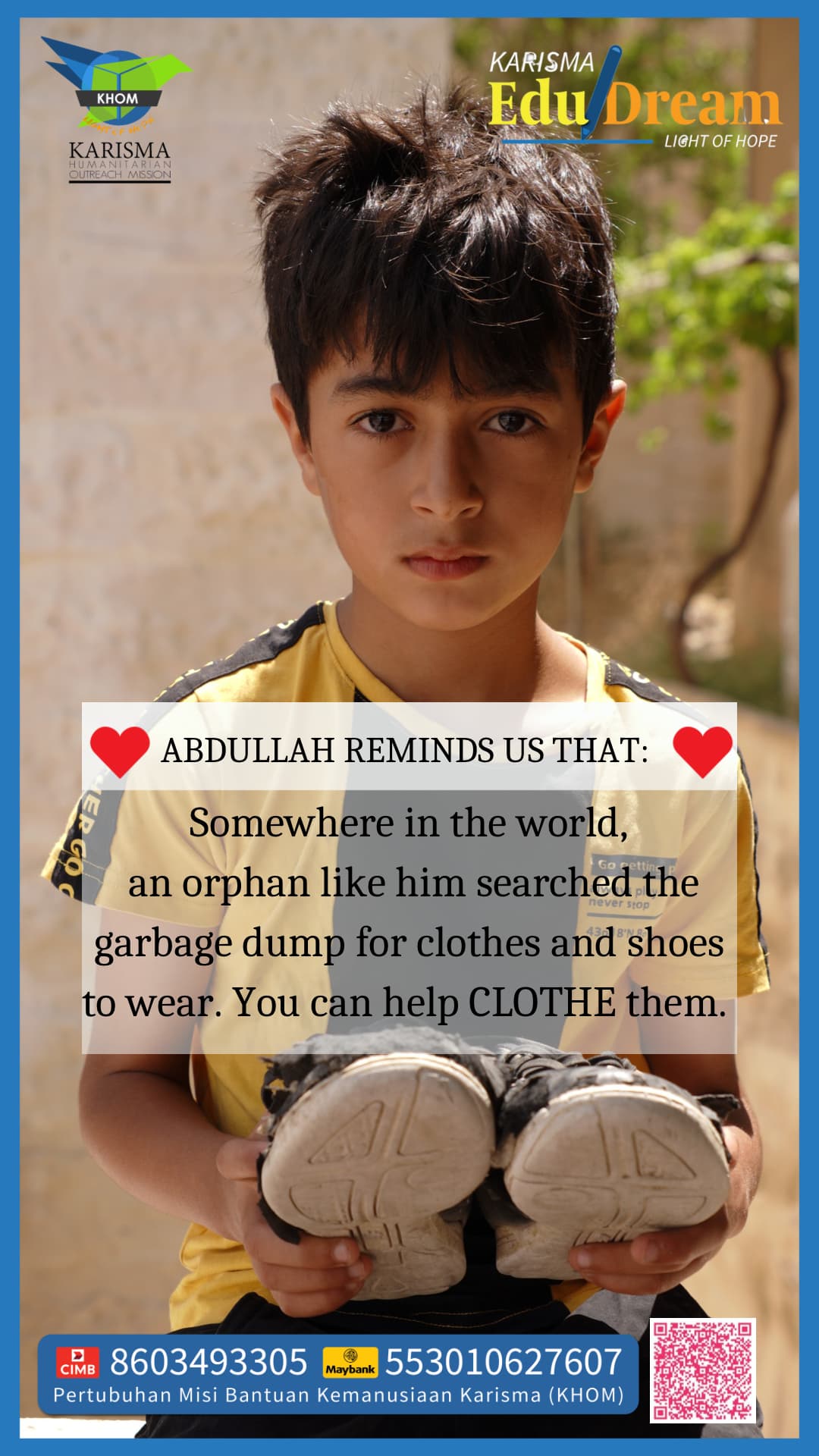 Ghofran reminds us that:
Orphans who experience trauma like she and her siblings can still be saved by strangers like you who care.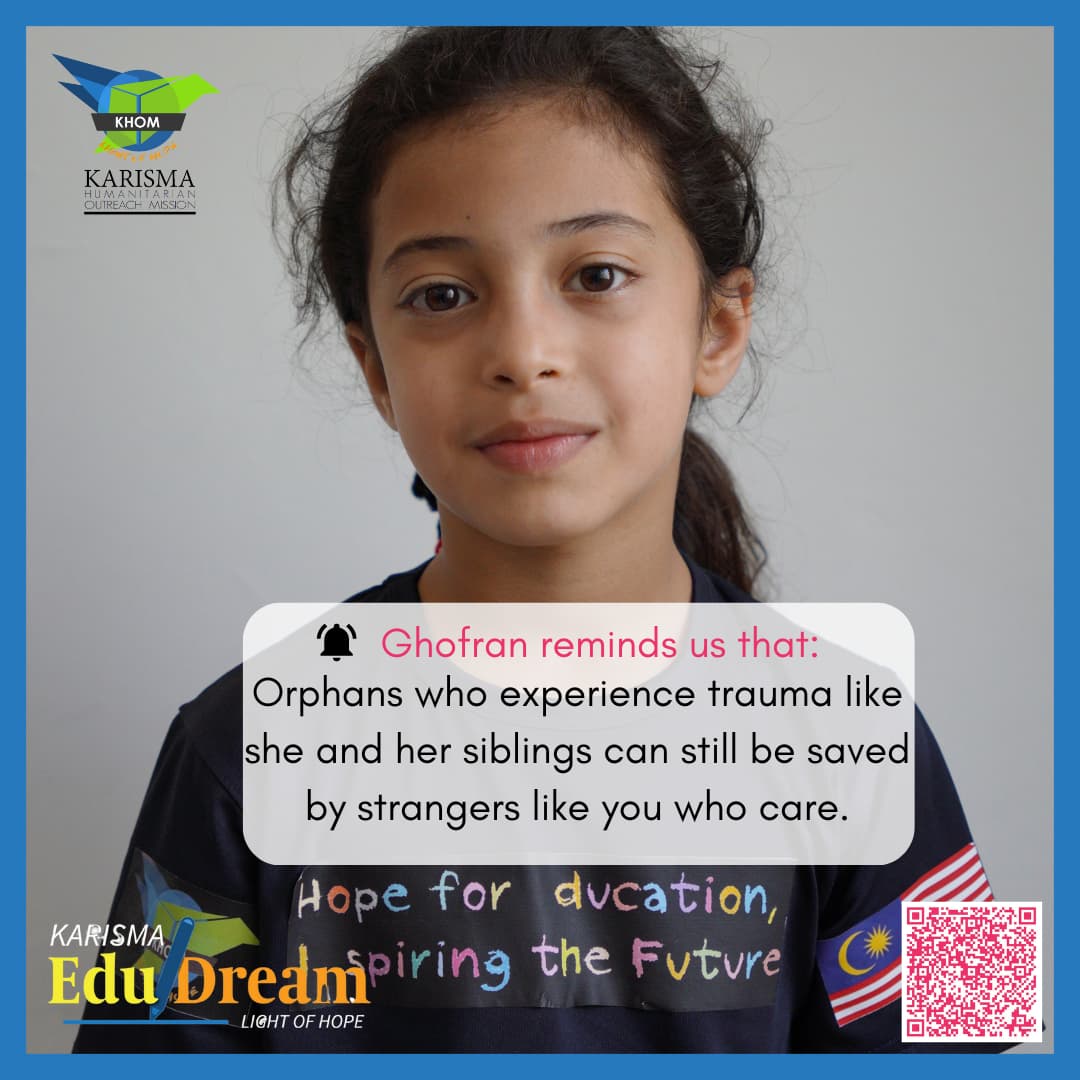 Hamza and his brother Laith
are Syrian refugees orphans in Jordan. Their mother is sick. They have no income and cannot find anything to eat or wear. They get their livelihood from the neighbours and on the streets, they beg. They attend Karisma EduDream classes because they want their lives to change. You can HELP FEED and EDUCATE them.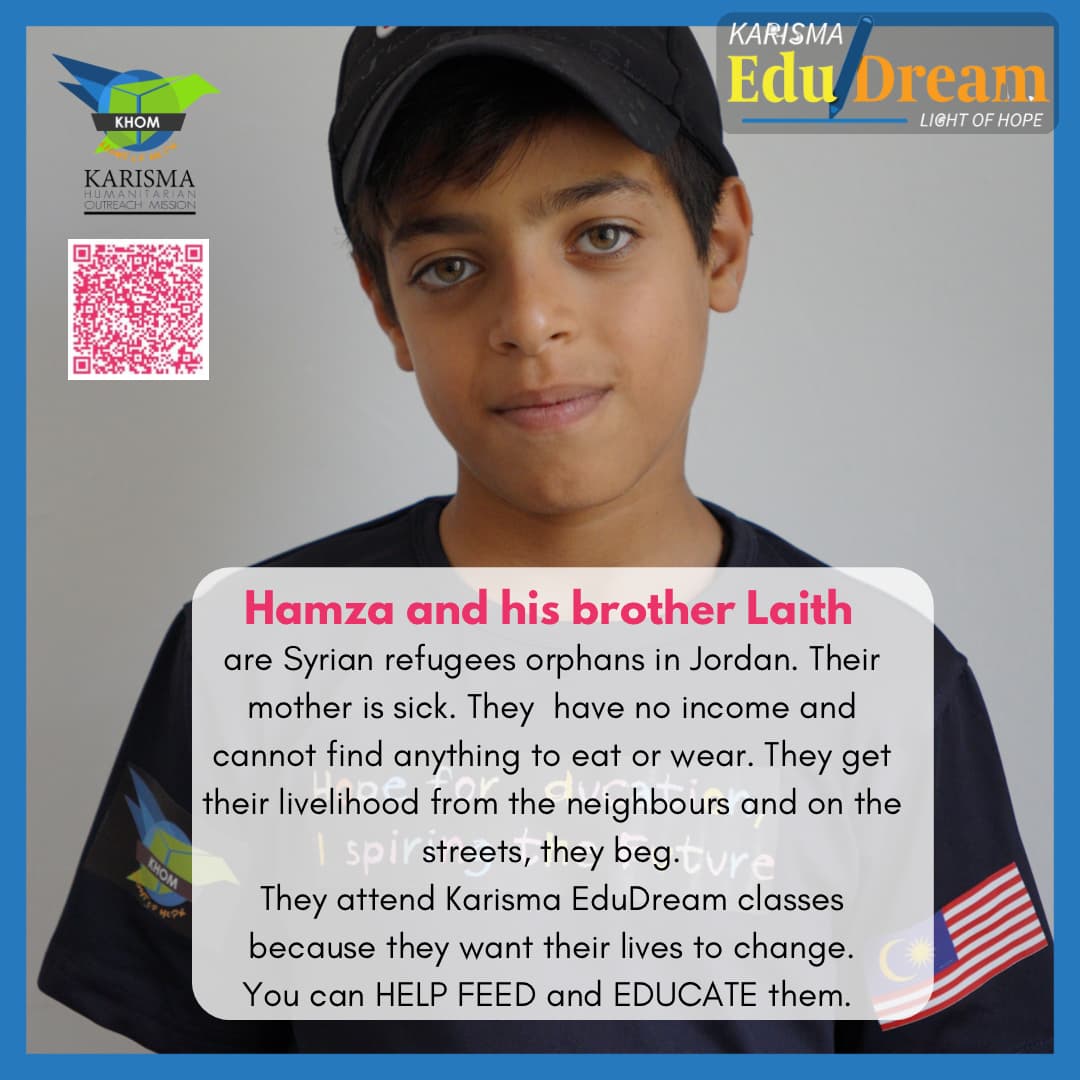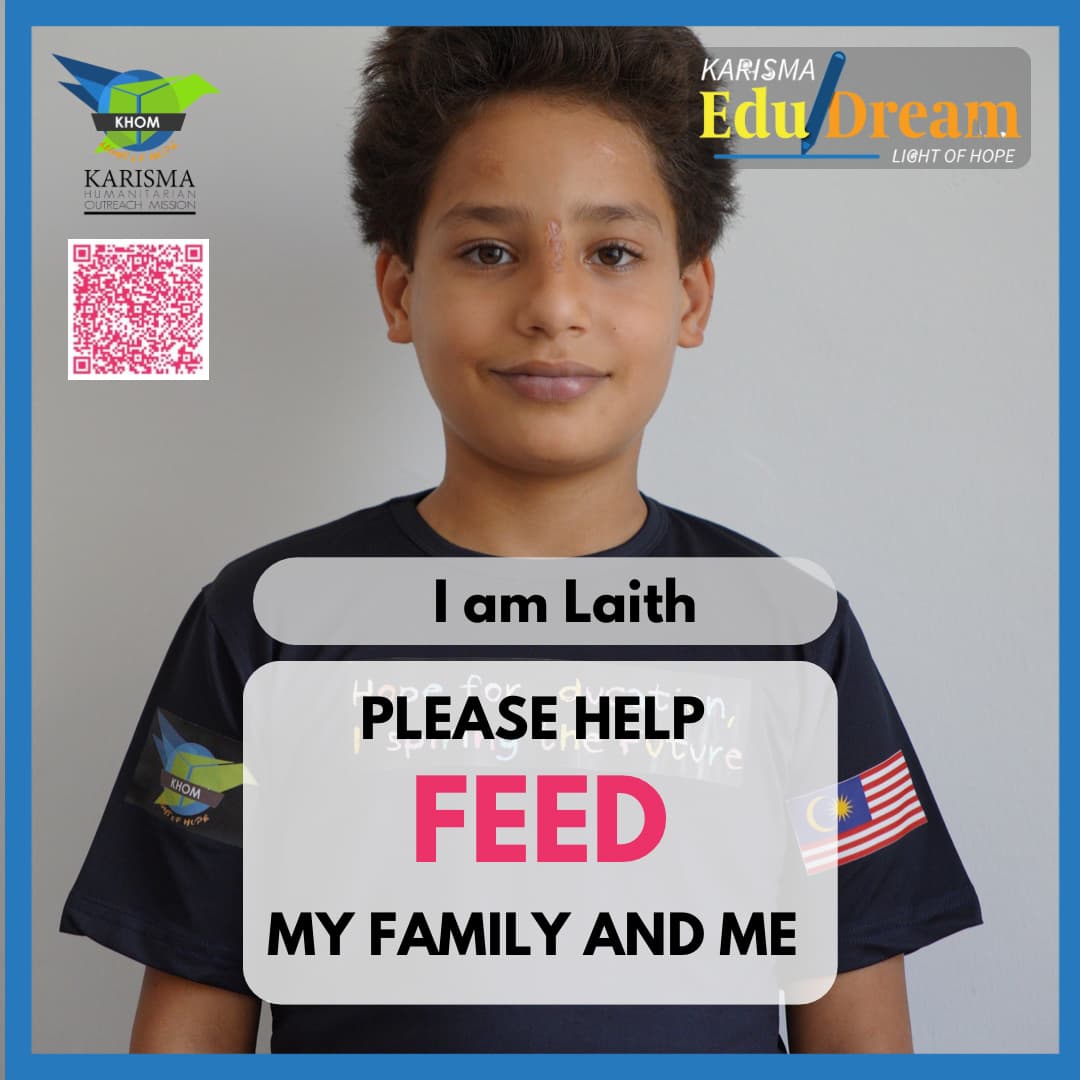 Maram reminds us that:
orphans like hers must be strong in life. Her father died in a Jerusalem bombing. Her family fled to Jordan to get help but, they did not get assistance. Only her neighbours give food and clothes sometimes. She begged to join the EduDream project to change her fate but needs your help to stay in school. Will you be that person who supports her?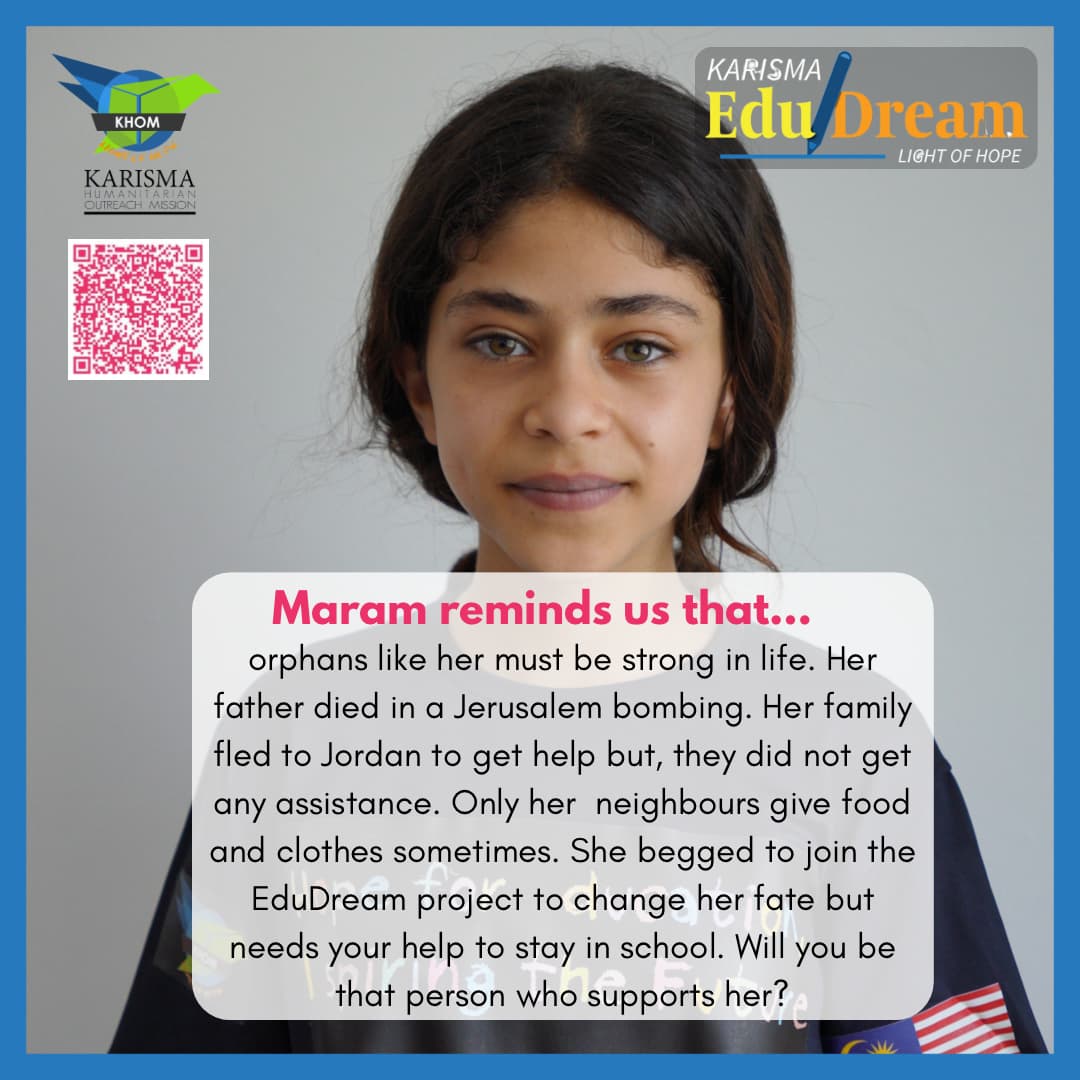 Brothers Ishak and Redha reminds us that:
The smiles of orphans who have lost both parents come from love and care from strangers like you who do something to protect them. Ishak and Redha were both trapped in the rubble of their bombed house. Under the care of their grandmother, they struggle in life and hope for you to replace a small part of the life they lost.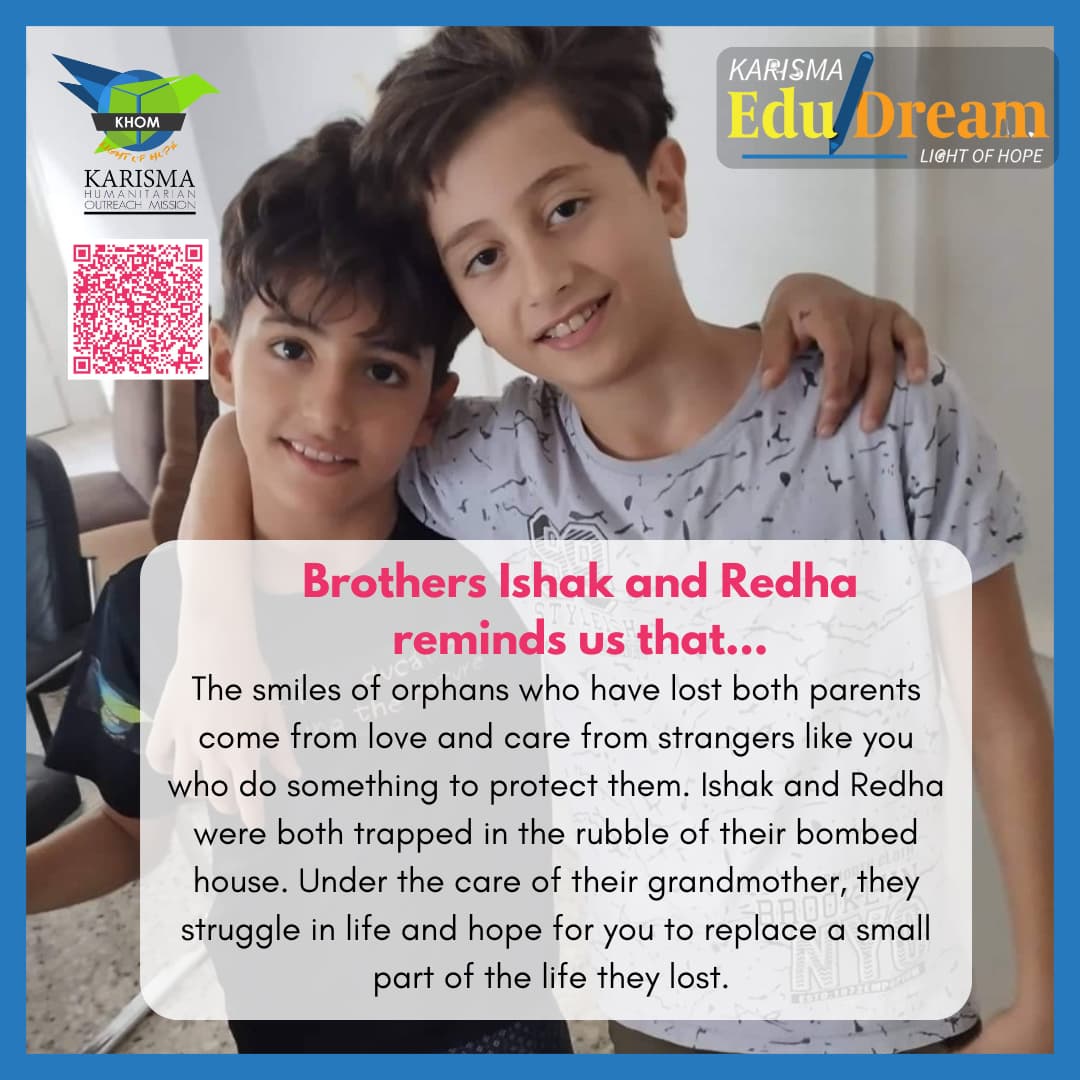 Sarah Suffers from a lack of vitamins, iron and minerals.
Because of this, she always dizzy and feels faint. Her mother begged for her seat in the Karisma EduDream project. Sarah wears the same clothes to class. They are from donations. Her family is homeless and survives on the welfare of others. Now, she gets a nutritious meal once a week but that will not be enough.