Misi Bantuan Kemanusiaan Karisma better known as KHOM, in full, the Karisma Humanitarian Outreach Mission is a fully registered, local non-profit organization bearing the registration number PPM-009-03-27112018. KHOM carries the motto 'Light of Hope" aimed at alleviating the suffering of those caught in the world of conflict, disasters, hunger and poverty.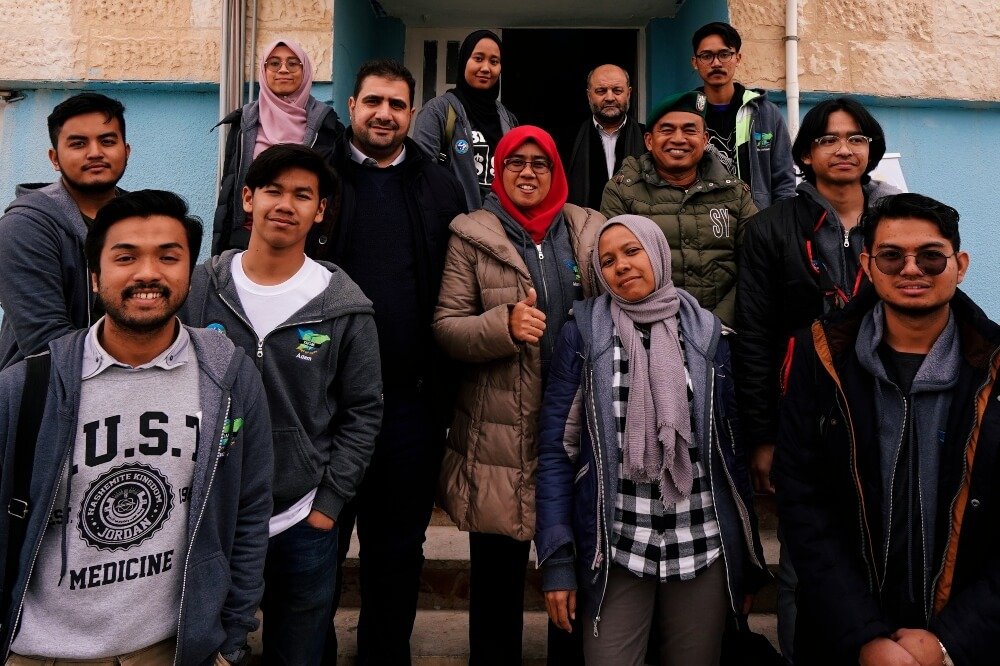 The Karisma Humanitarian Outreach Mission (KHOM) was established as an initiative flowing from the efforts of the alumni of Pusat Tuisyen Akademik Karisma (PTA Karisma), a private education centre located in Kota Bharu, Kelantan.
Within 5 years, we have worked in 4 countries covering areas of near conflict zones to send much needed humanitarian assistance to victims of war, hunger, and disaster. We choose to work in to hard-to-reach areas trying to ensure humanitarian aid gets to those who have not received assistance. We choose locations where we know we can deliver the greatest impact with the most effective resources.
These are the dedicated people who make our missions possible.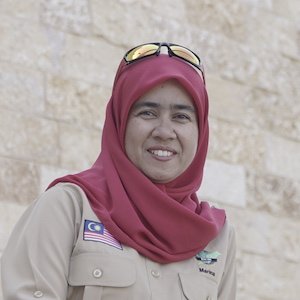 President/Mission Director
Nik Marina Bt Datuk Hussin
Nik Marina, the founder of the Karisma Humanitarian Outreach Mission (KHOM) is an educator who founded two start up education centres, now among the leading centres in Kelantan besides establishing the KHOM organisation. With more than 25 years of experience this educator cum businesswoman gathered her former students known as Karismans to establish KHOM soon after the success of initiating and directing several emergency and humanitarian missions.
On a global platform, Marina has led 7 humanitarian relief missions for Syrian refugees, bringing her team to near conflict zones at the borders of Jordan-Syria assisting thousands of Syrians in need and has directed 4 missions for Palestinians including the emergency campaign for the Gaza and Al-Aqsa attack of 2021. Locally, with her team, she initiates and directs emergency missions including the delivery of PPE assistance for COVID-19 frontliners and running flood relief efforts. She continues to assist the poor, hungry, oppressed and those stuck in conflicts as well as those struck by catastrophes, both locally and internationally.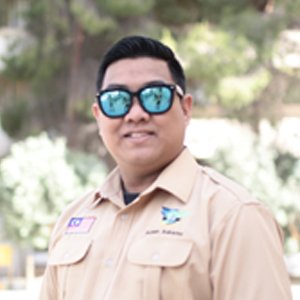 VICE CHAIRMAN & HEAD OF LOGISTICS
Mohamad Al Azhim Bin Sukarno
Working in Major Project teams of the elevator industry, top-notch Elevator Tester, Azhim is involved in 3 of Malaysia's renowned Mega projects elevation systems which includes the 2nd tallest building in the world. Azhim started off as a KHOM volunteer when he was appointed as the logistics officer during the 2014 emergency flood relief mission in Kelantan.
Beginning from 2017, he headed the Logistics Team for KHOM's international humanitarian missions for Syrian Refugees in Jordan where he oversaw the delivery of aid to camp and urban refugees at the borders of near conflict zones of Jordan-Syria. Locally, Azhim runs projects for the homeless and is actively involved with charity works.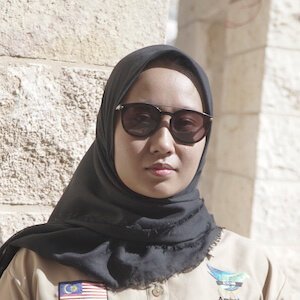 An educator by profession, Amirah is actively involved in humanitarian missions and charity works. Sha has a great track record in handling board meetings and schedules and has strong understanding associated to humanitarian and developmental programmes for the organisation. Responsible for keeping the database updated, Amirah also prepares policy papers besides monitoring and evaluating all missions and projects run by KHOM.
Amirah has been involved in 3 on-the-ground humanitarian missions, delivering aid to Syrian refugees at the borders of near conflict zones of Jordan-Syria. She also assists the team to implement humanitarian relief for emergency cases in Palestine and in Malaysia which include the Al-Aqsa and Gaza Emergency and delivering PPEs to frontliners in the respective countries mentioned. An avid traveller, Amirah has travelled to 9 countries.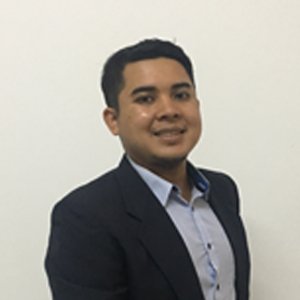 ASSISTANT HONORARY SECRETARY
Ahmad Azeem Irham bin Azman
Engineer Azeem is one who started initiating charity and volunteer projects as early as his school-going days. As Project Director, of "Pakat Kutiq" he initiated the beach cleaning project at Pantai Senok, Bachok Kelantan in 2017. What was supposed to involve 4o volunteers turned out to be 313 turning up from the local community. During his varsity days, Azeem ran free tuition classes for form SPM students in his hometown, Kelantan, by inviting semester-break university students to teach major subjects.
He also organized the 'Aku, Kau dan Dia' seminar and 'Remaja Bestari Berwawasan Akhirat' programme for his local teenage villagers. In 2017, he single-handedly initiated a fundraising campaign to support KHOM's international humanitarian missions for Syrian Refugees in Jordan by giving awareness talks about the Syrian Crisis among the locals. He continues to be actively involved in giving talks to school and university students, sharing his experiences and achievements on leadership
We love hearing from you, and there are lots of ways you can get in touch. If you have questions, please reach out to our helpline.
Arshad bin Ariffin : 017-2900525
Amirah bt Fauzi : 012-3666423
Nik Marina Hussin : 012-9524174
Or, send us an email to helpkhom@khom.org.my
We take our responsibility as stewards of your contributions seriously.
We are proud that 85-90% of our donor's contributions are channeled to our beneficiaries.