These are the dedicated people who make our missions possible.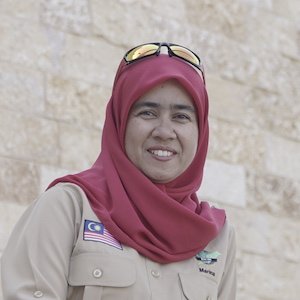 CHAIRLADY & MISSION DIRECTOR
Nik Marina, the founder of the Karisma Humanitarian Outreach Mission (KHOM) is an educator who founded two start up education centres, now among the leading centres in Kelantan besides establishing the KHOM organisation. With more than 25 years of experience this educator cum businesswoman gathered her former students known as Karismans to establish KHOM soon after the success of initiating and directing several emergency and humanitarian missions.
On a global platform, Marina has led 7 humanitarian relief missions for Syrian refugees, bringing her team to near conflict zones at the borders of Jordan-Syria assisting thousands of Syrians in need and has directed 4 missions for Palestinians including the emergency campaign for the Gaza and Al-Aqsa attack of 2021. Locally, with her team, she initiates and directs emergency missions including the delivery of PPE assistance for COVID-19 frontliners and running flood relief efforts. She continues to assist the poor, hungry, oppressed and those stuck in conflicts as well as those struck by catastrophes, both locally and internationally.
This Principal and founder of a popular tuition centre known as Pusat Tuisyen Akademik Karisma in Kelantan with more than 25 years of experience in education and business, holds a track record of producing world class students through her educational programmes focusing on leadership and student development. Gathering her alumni, Marina and her former students successfully established the non-government organisation Karisma Humanitarian Outreach Mission (KHOM) in 2018.
Although KHOM was only officially registered in 2018, Marina and her students' efforts began as early as 2003 when fund raising efforts were initiated to aid Palestinians and locals in need. During the great flood of 2014, she and her alumni set out to deliver aid to worst hit areas of Gua Musang and Kuala Krai, Kelantan in a mission known as "Restoring Hope", having the honour of working alongside the Veteran Commandos of Malaysia and the Armed Forces of Malaysia. It was in 2017 when she felt that it was time to gather her ex-students, now fully developed professionals with leadership skills to start with their maiden international humanitarian mission to deliver aid to Syrian refugees in Jordan. She set up a Karisma Jordan Team (KJT) run by Karismans studying in Jordan to start with formal engagements with the Malaysian embassy in Jordan as well as with the local authorities and NGOs while the Karisma Malaysia Team (KMT) worked on fund-raising efforts and sponsorships. Since the success of the first mission in 2017, KHOM under the motto 'Light of Hope' has successfully run 7 on-the-ground missions for Syrian refugees in Jordan.
It was in 2019 where international NGOs from other parts of the world started to approach her through KHOM and this led to KHOM spreading its wings to assisting the people of Palestine, mainly in Jerusalem, West Bank and Gaza. Since 2020, Marina has directed 4 Palestine missions collaborating with Turkish NGOs.
Marina and the KHOM team, supported by the Karisman Alumni and generous Malaysians, continues to aid locals in need as well as those suffering around the world. Marina has had the privilige of travelling to 11 countries. She is married to Captain Ariffin Bin Abd. Rani (Retired), a former Commando officer.
Read more on Marina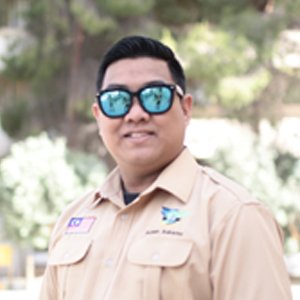 VICE CHAIRMAN & HEAD OF LOGISTICS
Mohamad Al Azhim Bin Sukarno
Working in Major Project teams of the elevator industry, top-notch Elevator Tester, Azhim is involved in 3 of Malaysia's renowned Mega projects elevation systems which includes the 2nd tallest building in the world. Azhim started off as a KHOM volunteer when he was appointed as the logistics officer during the 2014 emergency flood relief mission in Kelantan.
Beginning from 2017, he headed the Logistics Team for KHOM's international humanitarian missions for Syrian Refugees in Jordan where he oversaw the delivery of aid to camp and urban refugees at the borders of near conflict zones of Jordan-Syria. Locally, Azhim runs projects for the homeless and is actively involved with charity works.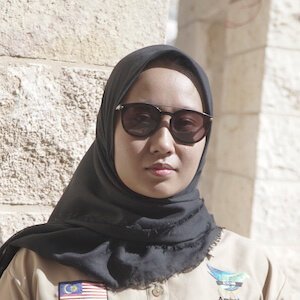 An educator by profession, Amirah is actively involved in humanitarian missions and charity works. She has a great track record in handling board meetings and schedules and has strong understanding associated to humanitarian and developmental programmes for the organisation. Responsible for keeping the database updated, Amirah also prepares policy papers besides monitoring and evaluating all missions and projects run by KHOM.
Amirah has been involved in 3 on-the-ground humanitarian missions, delivering aid to Syrian refugees at the borders of near conflict zones of Jordan-Syria. She also assists the team to implement humanitarian relief for emergency cases in Palestine and in Malaysia which include the Al-Aqsa and Gaza Emergency and delivering PPEs to frontliners in the respective countries mentioned. An avid traveller, Amirah has travelled to 9 countries.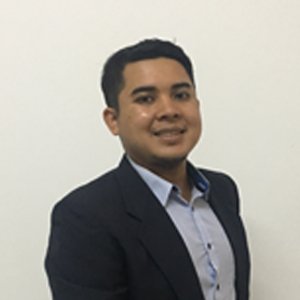 ASSISTANT HONORARY SECRETARY
Ahmad Azeem Irham bin Azman
Engineer Azeem is one who started initiating charity and volunteer projects as early as his school-going days. As Project Director, of "Pakat Kutiq" he initiated the beach cleaning project at Pantai Senok, Bachok Kelantan in 2017. What was supposed to involve 4o volunteers turned out to be 313 turning up from the local community. During his varsity days, Azeem ran free tuition classes for form SPM students in his hometown, Kelantan, by inviting semester-break university students to teach major subjects.
He also organized the 'Aku, Kau dan Dia' seminar and 'Remaja Bestari Berwawasan Akhirat' programme for his local teenage villagers. In 2017, he single-handedly initiated a fundraising campaign to support KHOM's international humanitarian missions for Syrian Refugees in Jordan by giving awareness talks about the Syrian Crisis among the locals. He continues to be actively involved in giving talks to school and university students, sharing his experiences and achievements on leadership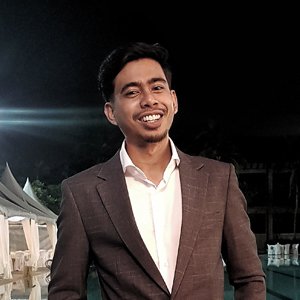 HONORARY TREASURER, FUND & GENERAL MANAGER
Muhammad Arshad Bin Ariffin
Holding a degree in Accounting and Finance, Arshad manages and monitors the KHOM funds and is also the person in charge of bringing the organisation to greater heights. Since his involvement with KHOM, Arshad has successfully guided the team in optimizing fund performance and is skilled in areas of financial management. Arshad was a volunteer for the emergency flood relief mission "Restoring Hope" during the 2014 great flood of Kelantan, delivering aid to locals who had lost their homes and had been suffering from poverty.
Since then, continues to be actively involved in charity and humanitarian works. He now assists Palestinians, Syrian refugees, and Malaysians in need through his expertise in strategic planning and fund management.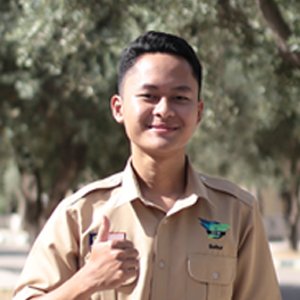 ASSISTANT HONORARY TREASURER AND MARKETING DIRECTOR
Nik Abd Sobur Bin Nik Abd Rahman Zaki
A young and successful entrepreneur, Sobur holds a degree in Islamic Finance from the International Islamic University Malaysia (IIUM) and is currently running his own business focusing on selling healthcare and household products online. With 8 years of experience in online business and digital marketing, Sobur contributes his expertise in marketing and paid advertising to assist KHOM in raising charity funds. His first involvement with KHOM was in 2018 where he led the online emergency fund raising campaign, raising more than RM26,000 in less than 40 hours.
For the main 'Eid for Syria' mission, Sobur successfully raised more than RM400,000 in less than 2 months. Up until now, he has been involved with various KHOM campaigns in assisting Palestinians, Syrian refugees and for Malaysians in need. Sobur has been involved in KHOM missions to Jordan to deliver humanitarian aid for Syrian refugees.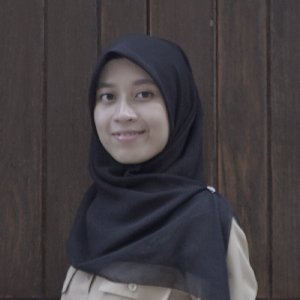 DIRECTOR OF PHOTOGRAPHY, VIDEOGRAPHY AND EDITORIAL UNIT
Najihah is a common name among those in the creative industry. Shooting and filming famous Malaysian celebrities and capturing important moments of Malaysians who engage her, Najihah is an Adobe Certified Expert and Instructor with a degree in Software Engineering. Freelancer, Najihah is famous for her photography and videography works under her own branding A Lifetime Projext.
Najihah is the person behind the lense, documenting every detail of the sufferings of victims of war, the oppressed, hungry and those struck by poverty. Her cameras are the eyes for others to bear witness of those who suffer, and her videos are the voices that speak representing those who wish to reach out to the world for help. The winner of the global Adobe Certified Associate Championship (ACA) has often been invited to give talks on international platforms, sharing her experiences, thus inspiring the young generation of Malaysians to follow suit. Najihah has been involved in 4 international humanitarian missions, documenting the plight of Syrian refugees.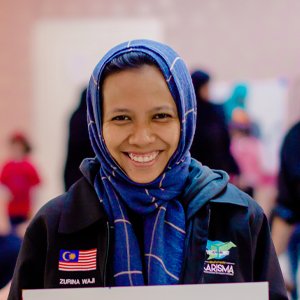 With nearly 30 years of experience in journalism, Zurina established Malaysia's No.1 football team official magazine, Harimau Selatan, for Persatuan Bola Sepak Negeri Johor (PBNJ), helmed by the Crown Prince of Johor, DYAM Tunku Ismail Sultan Ibrahim. Zurina's niche covers politics, arts & lifestyle, featuring exclusive interviews of well-known leaders and public figures including former Prime Minister Tan Sri Muhyiddin Yassin,; Tun Dr Mahathir Mohamad as well as Datuk Seri Mohd Najib Tun Razak. She is also involved in promoting local and internationally acclaimed movies, which include the late Yasmin Ahmad's Mukhsin to China's epic, The Banquet starring Zhang Ziyi and Daniel Wu. A columnist in a number of publications, including Malaysia's top Malay daily tabloid, Harian Metro and Metro Ahad; writing for local and international magazines like Manja, Media Corp (Singapore) No.1 Malay magazine, now a TV programme, to Women's Weekly, Her World, Lisa and online edition of Jelita.
Since 2017, Zurina has been actively involved with humanitarian works under the NGO Karisma Humanitarian Outreach Mission (KHOM), reporting on its local and international missions for humanitarian aid to Syrian refugees and Palestinians involved in the Jerusalem and Gaza conflict. Zurina has been involved in 3 on-the-ground missions for Syrian refugees in Jordan. She continues to reach out to people by writing and sharing stories of the oppressed victims of war and about the sufferings of people in need.
Zurina is also a writer of coffee table books among others Journey of a Million Miles, published by Tourism Malaysia under the supervision of Tan Sri Dr Ng Yen Yen, the then Minister of Tourism and Gemilang 50 Tahun Orkestra RTM. Following a published work, the biography of a self-made millionaire, Kimi Iskandar entitled Mood Republik CEO, Kimi Iskandar, Zurina works on motivational books on depression among women while managing an independent travel and culture portal, Rumi Explorer. It was in 2019 where Astro channel launched her venture into penning stories, Suri Katriana, a 49 episode tv drama. Zurina is currently handling contents for Sinema, an infotainment programme on film industry (Bernama TV) and magazine, Banteras Covid-19 (RTM 1, Bernama TV & TV Sarawak).
Read more on Zurina